Our Vidal Sassoon stylists give you the right style, the first time.
Come. Sit. Get Styled.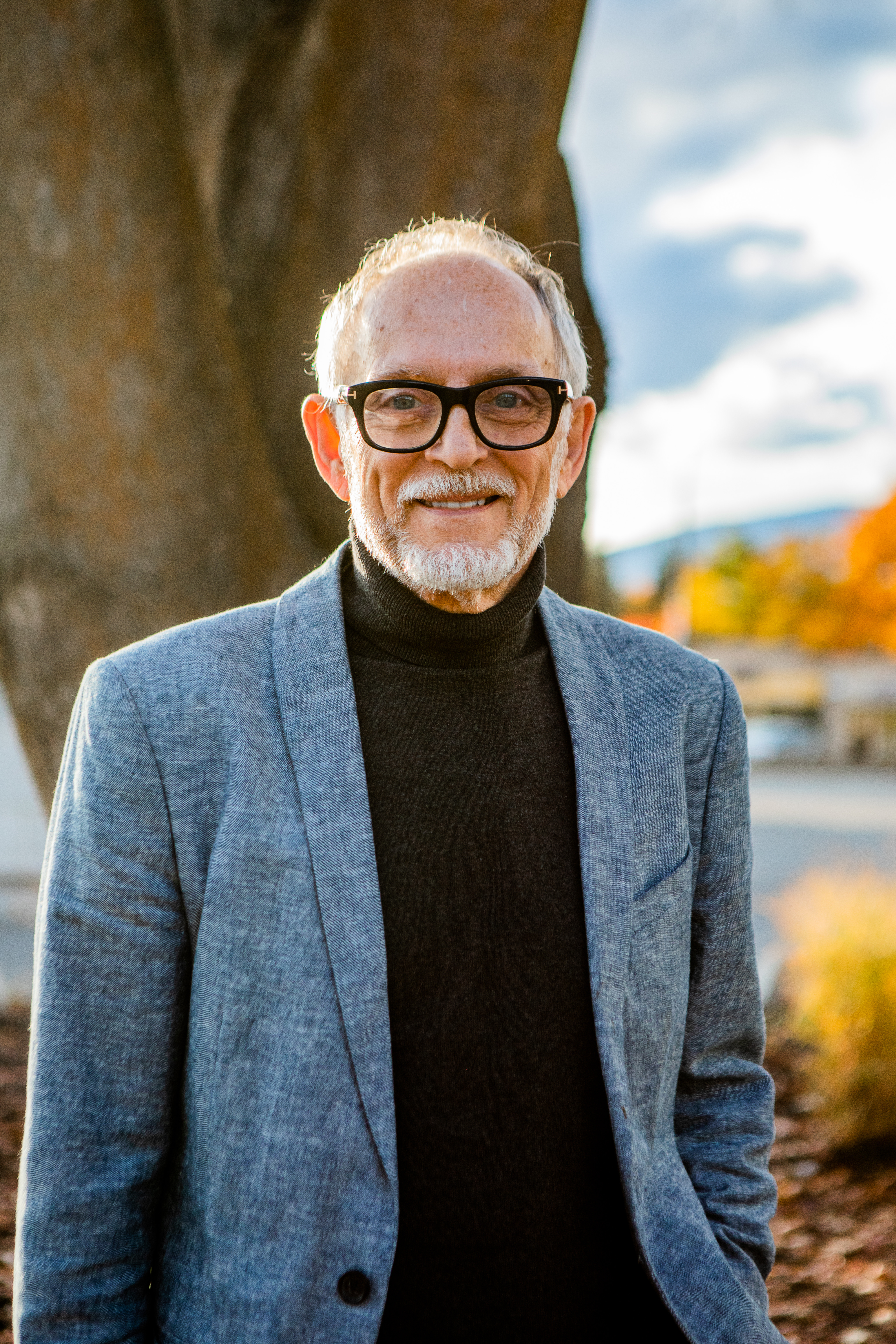 Paul
"I love the art and challenge of hairdressing … I love the instant gratification of my work."
Advanced Training:
Vidal Sassoon – London, Los Angeles & Toronto
Bumble & Bumble – NYC
What drew you to hairdressing? 
My education was in boarding school, and I'd done pretty good, especially in sciences, so the first job I got was as an industrial chemist. I did this for a couple of years, but I was realy restless. I wanted to grow my hair, wear anything I liked, travel… Hey, it was 1966! So I went to hair school for two years. It was for all the wrong reasons, girls were probably top of the list, but I had a great time. After graduating however, I didn't like the work much. It was back in the day of the weekly shampoo and set, back-combing, perms, bleach and hair lacquer. Anyway, I wouldn't have carried on but for Vidal Sassoon coming along and turning hairdressing on it's head. So I have to say it was the Sassoon way of treating hair in a beautiful simple, natural, intelligent way that drew me into hairdressing.
Do you have kids?
Yes, I have a son Fraser, who lives in England and has five children. I have a daughter Candy who has two children, Bianca and Tyler, who all live in Prince Rupert. I have been married to my lovely wife Donna for thirty years, and we are so fortunate to have raised two wonderful daughters, Jasmine and Skyler, who both just got engaged!
If you're not doing hair, where can we find you?
Nowadays in the garden. I used to have a guy come do my pruning etc. but he retired 3 years ago. So I started doing the pruning myself, and quickly realized there is a strong connection to hair cutting, and really started to enjoy it. Now I am taking a much bigger interest in all aspects of the garden.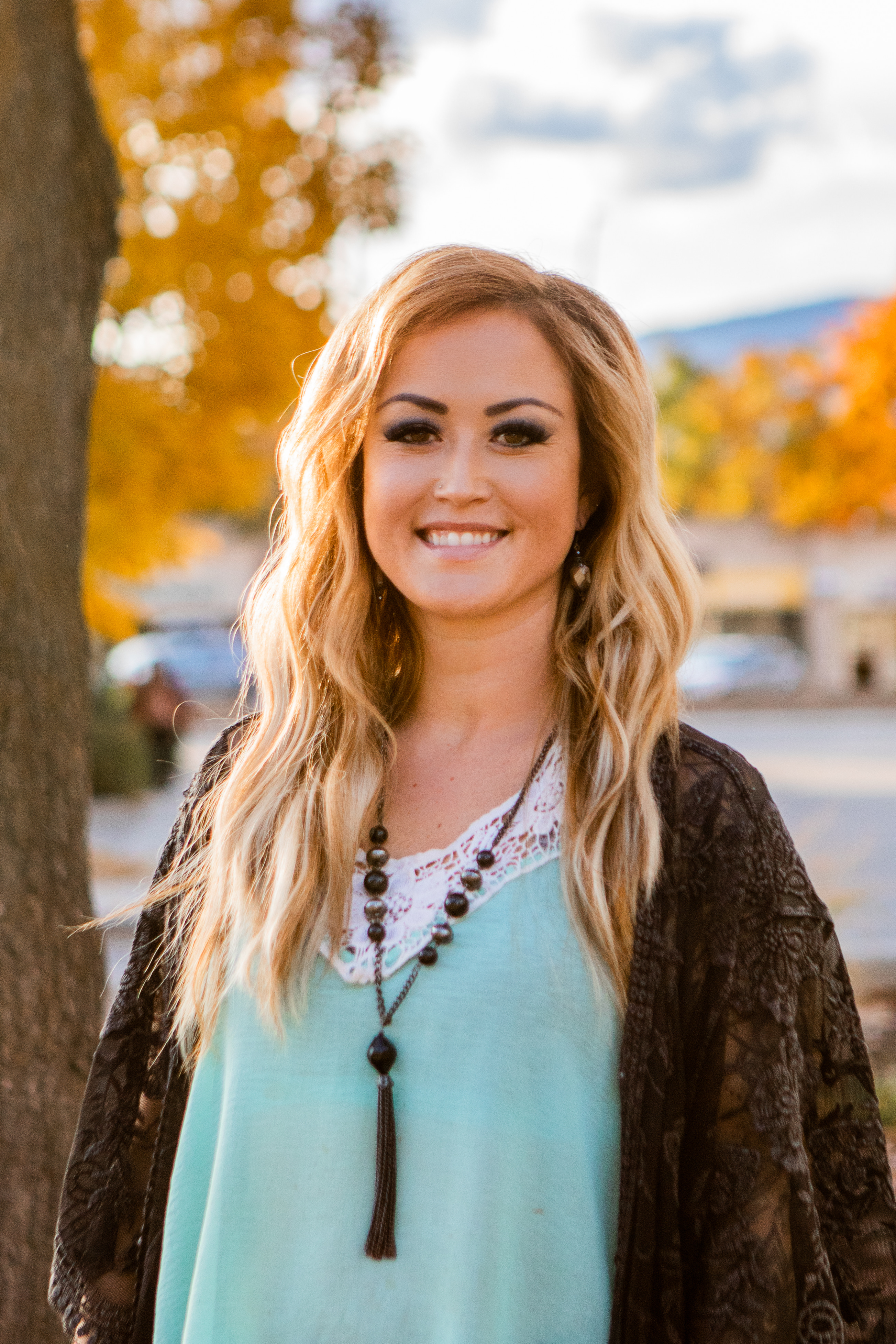 Amy
"No matter what skill level we are at as hairdressers, we can always learn something new from each other."
Advanced Training:
Basic Cutting Course Vidal Sassoon in LA
Advanced Cutting and Coloring course Vidal Sassoon in LA
Creative Cutting Course Vidal Sassoon in Toronto
Color Workshop Bumble & Bumble in NY
What drew you to hairdressing?
I was always the one to style my friends hair before highschool dances. I loved making them look and feel beautiful so I wanted to learn more so I could do that for everyone.
If you aren't doing hair, where can we find you?
You can find me sitting on a patio with a glass of wine. And if it's winter, sitting inside thinking of the next time I can be on a patio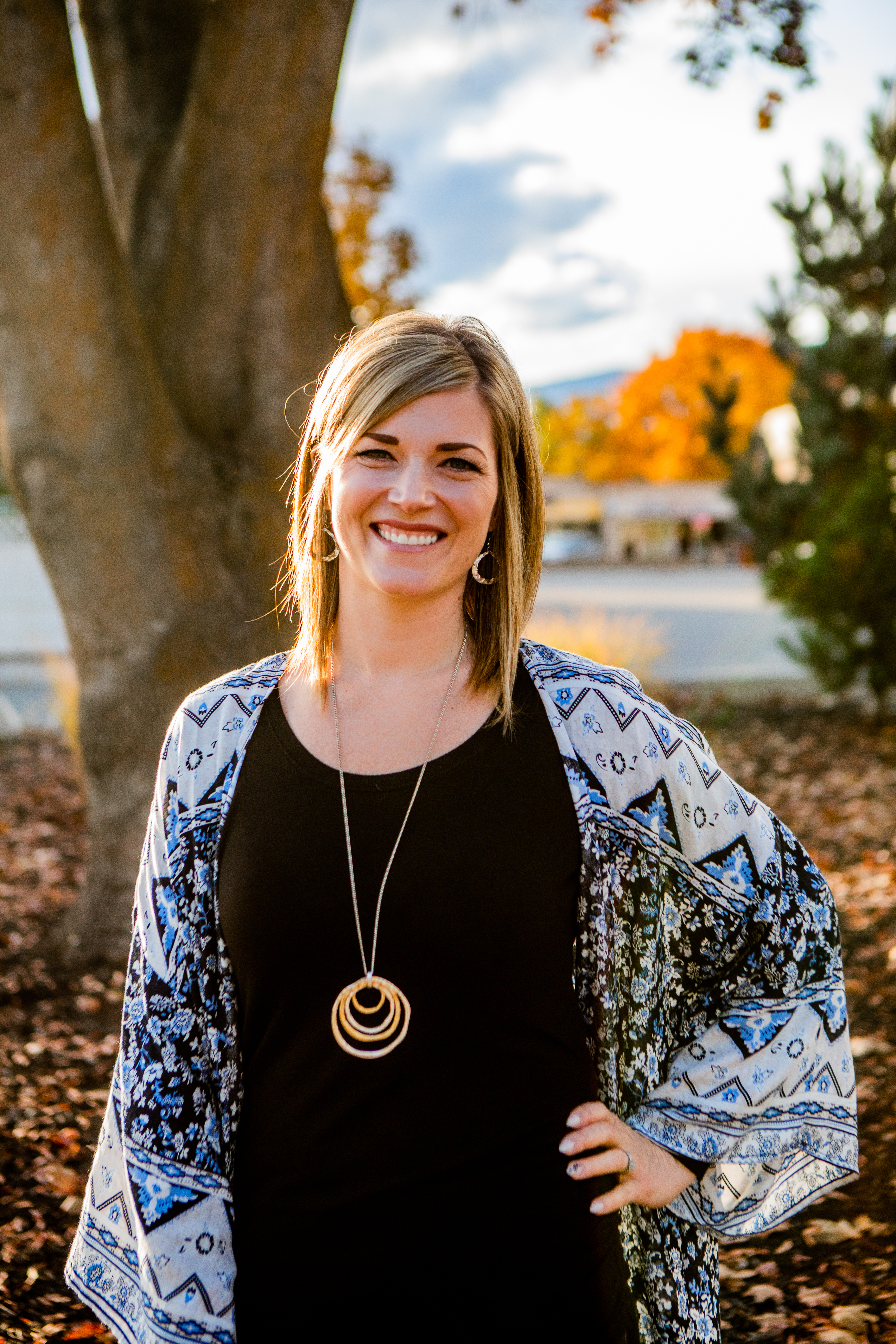 Alicia
"There are few jobs that give you the ability to brighten ones day, making them feel better leaving than when they walked in, ready to take on the day/night."
Advanced Training:
Bumble & Bumble immersion 1 & 2 – NYC
What do you love about hair?
I have always had a love of hair. From the days when I was young I would cut my barbies hair wishing it would grow back so I could do it again. Haha.  The opportunity came to me at the age of 23 to take an apprenticeship with Fringe and its here I have taken roots as salon manager.
Do you have kids?
I have two wonderful boys that are 8 and a half years apart. They soak up all my personal time and keep me young.
If you aren't at the salon, where can we find you?
I am with my family spending time at home or off on an adventure.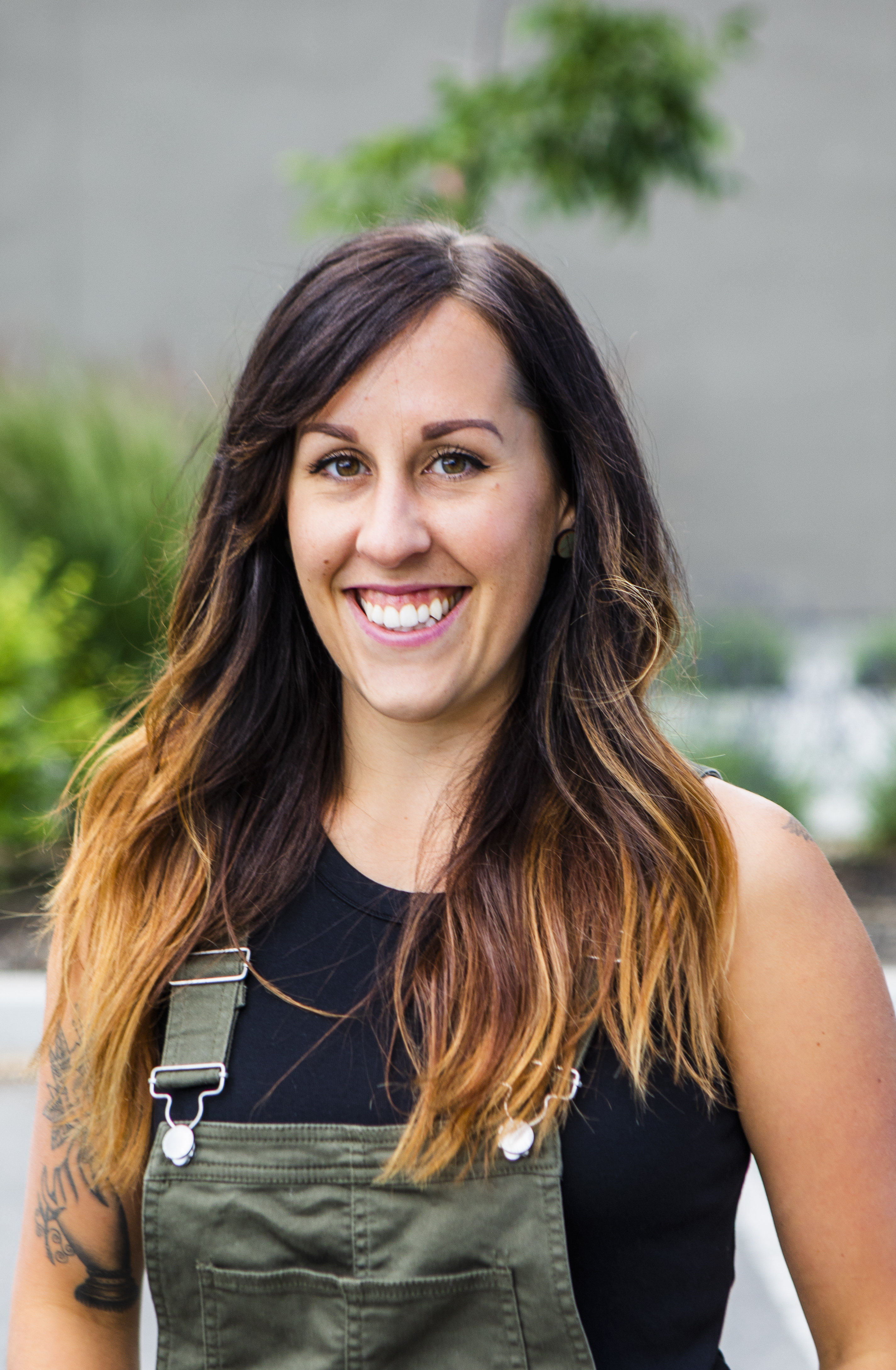 Kayla
"I was always that friend who was doing everyone's hair … I always enjoyed it."
Advanced Training:
Vidal Sassoon – Santa Monica
What drew you to hairdressing?
What I love about hairdressing is the entire journey. I love the connection between the client and myself, discovering who they are and really bringing the vision to life. My passion comes from a love for people and art, creating the perfect cut/style/color that helps bring out that self confidence!
Did you always know you wanted to do hair?
I didn't know that I would be a hairdresser, however I was that friend that was always doing hair. I ended up trying it out of curiosity and it totally drew me in! Your career will be what you make out of it, be true to who you are and it will draw like minded people into it with you.
When you aren't doing hair, where can we find you?
If I'm not doing hair I'm probably with my beautiful daughter Norah and my best friend/adventure partner/husband Zac! We love being outside, living in community, seeing more and more of the world, and eating really good food.
.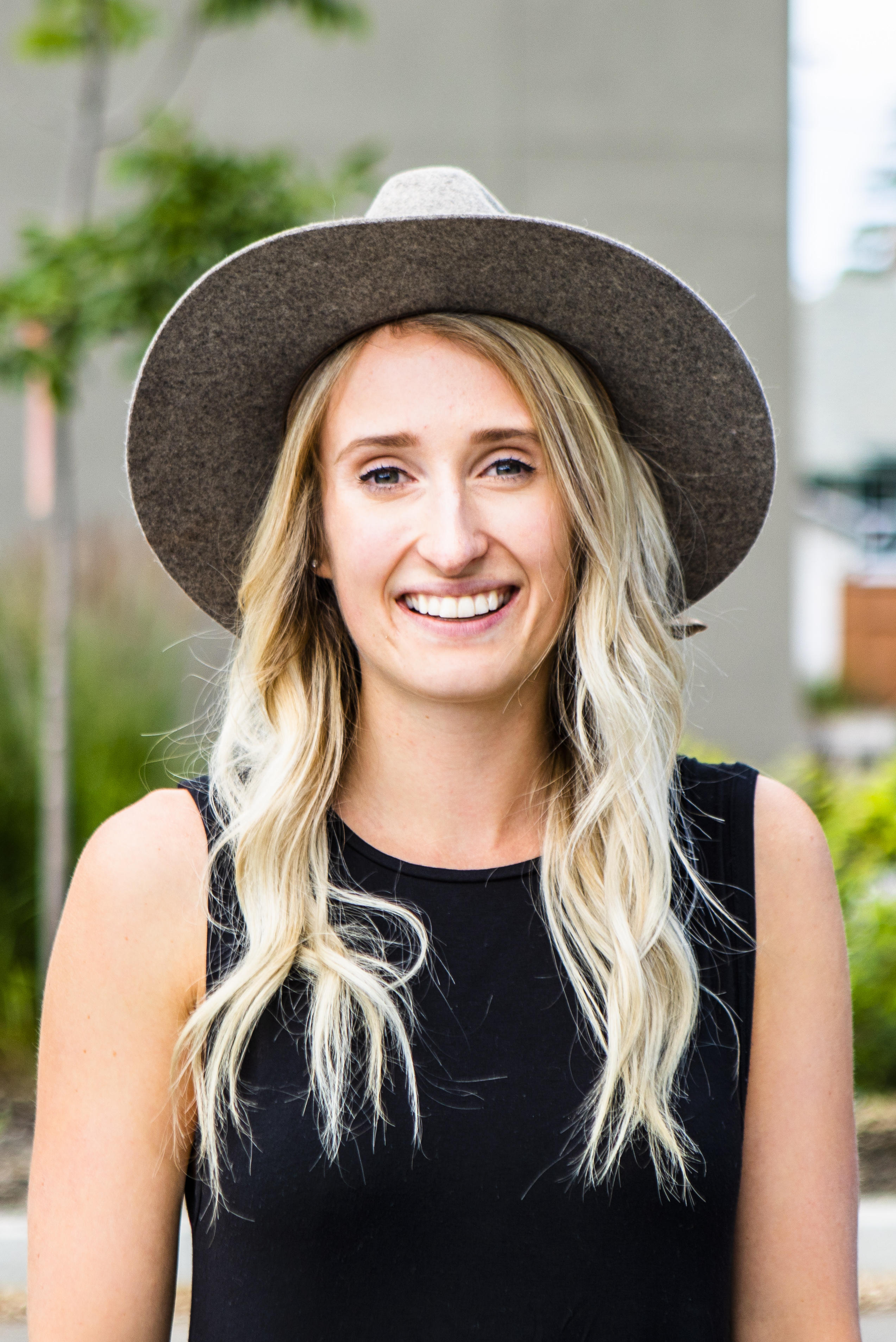 Lauren
"I see my chair as an opportunity to connect with people. Getting to make somebody feel like the most beautiful version of themselves is a true pleasure. I strive to remain creative always and to love my clients because they really are the best!"
Advanced Training:
Vidal Sassoon's ABC cut training in LA
Redken Barbering Course
What drew Lauren to hairdressing?
The creative hands on aspect this job offers. My two favourite things to do are color and up-dos because the possibilities are endless and there are always people asking for new and creative things!
If you aren't doing hair where can we find you?
Probably somewhere in the mountains! Hiking, camping, paddleboarding, snowshoeing. It doesn't matter really, as long as it's outside! Drinking wine on a patio counts as well!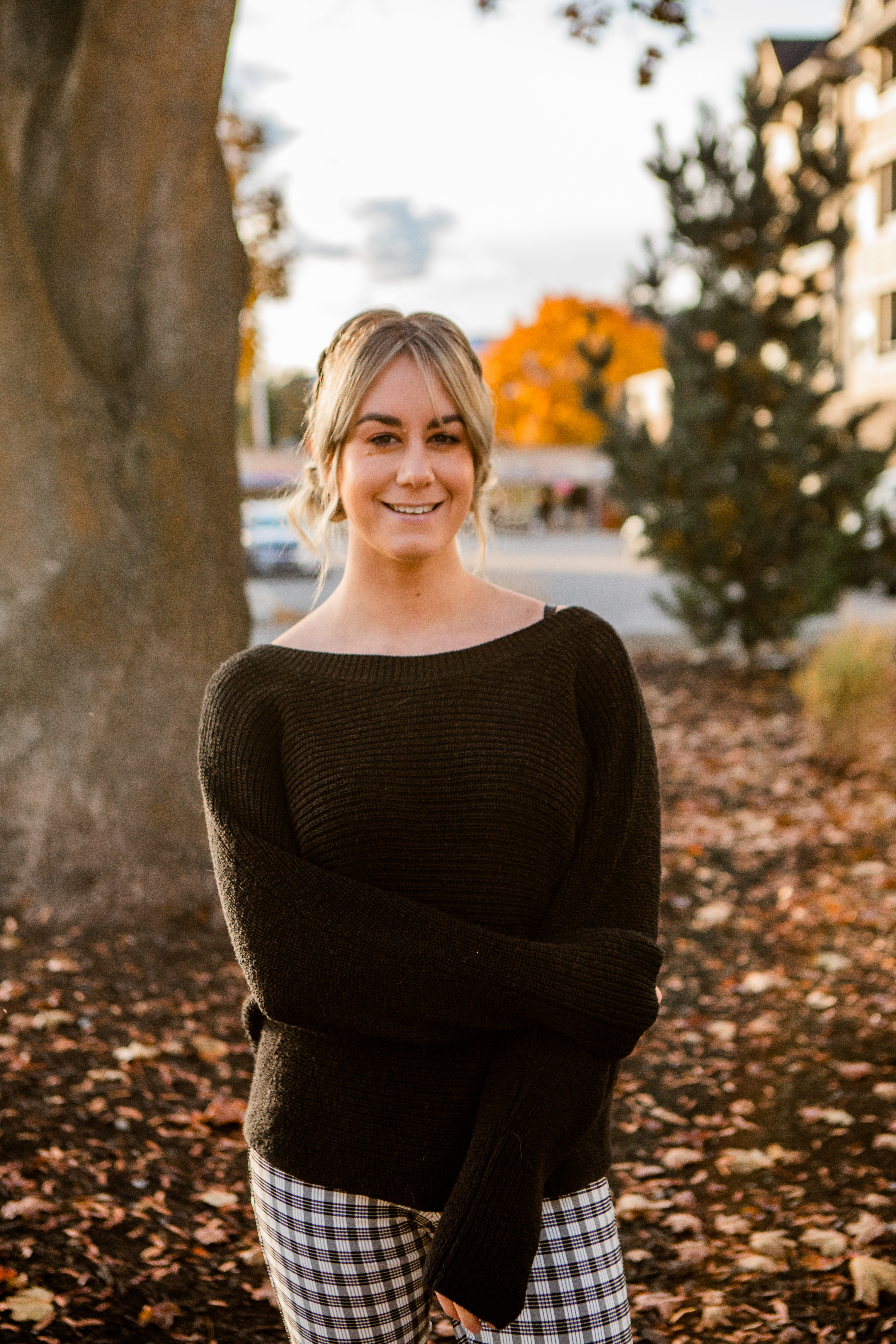 Jen
Where are you from?
Staffordshire, England
Advanced Training?
HOB Salons *Salon Creative 2 Day Course
Francesco Group Advanced Academy Finishing School (12wk)
Francesco Group Gents Cutting and Hair Up Courses
What do you love about hair?
"Meeting new people and gaining loyal clients that become more like friends."
"Everyday is different."
"Being able to make someone feel better about themselves by changing their hair/making it easier to manage."
Pets?
3 Cats, Nibble, Magwai and Jack and our Golden Lab puppy Eevee
When you're not doing hair, where would we find you?
If I'm not at work doing at hair, I'm usually spending time with my husband exploring Kelowna and all it has to offer. We love to hike, and we'll now have our puppy Eevee joining us for long walks. I also love to relax in the sun with a good book!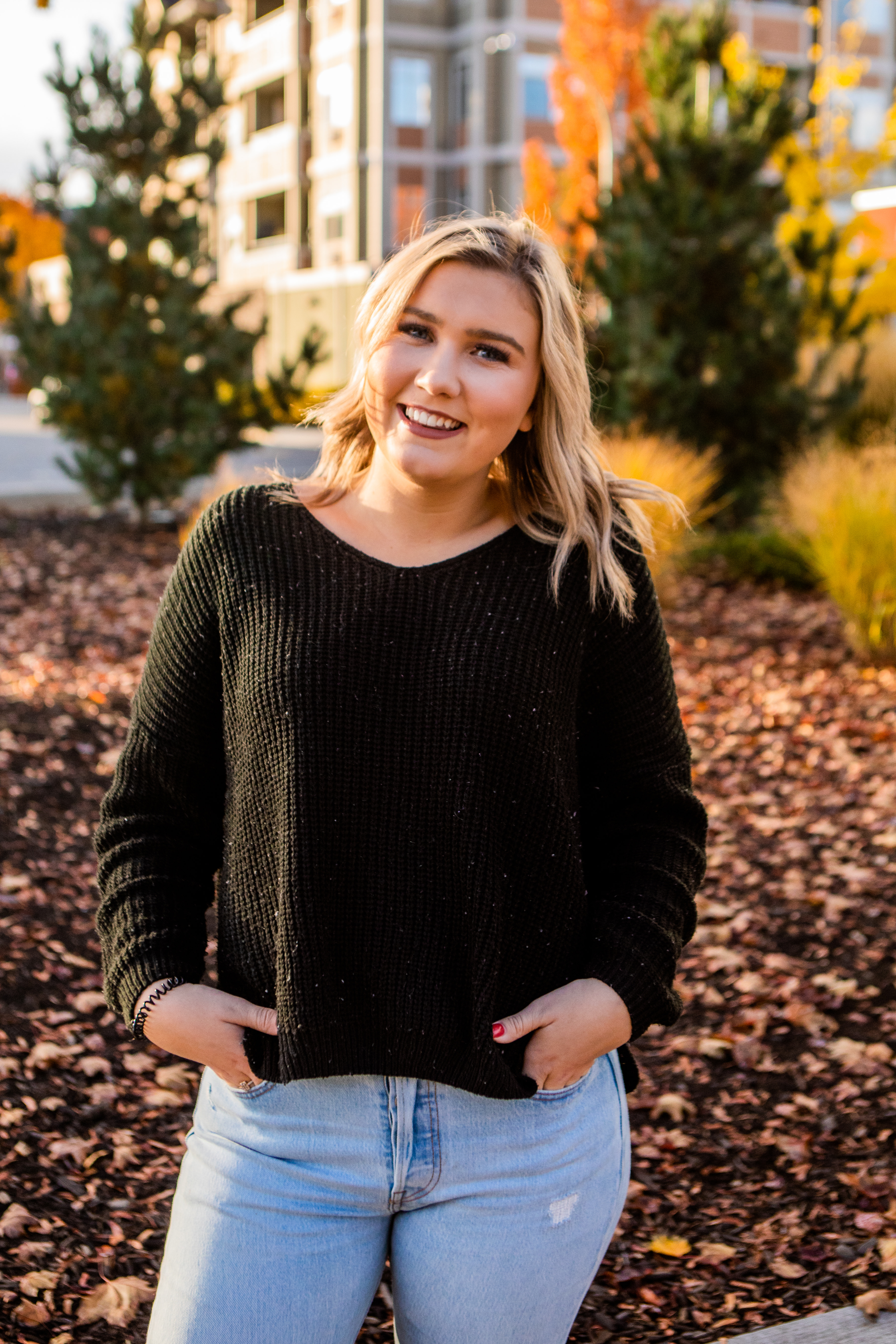 Amanda
Where are you from?
Lower Mainland
Advanced Training?
Vancouver Hair Academy
What drew you to hair?
"The fact that you can never stop learning with it. And that it's creative."
Pets?
Yorkie/Shitzhu X – named Tucker
If you weren't doing hair, where would you be?
"Probably working with special needs children."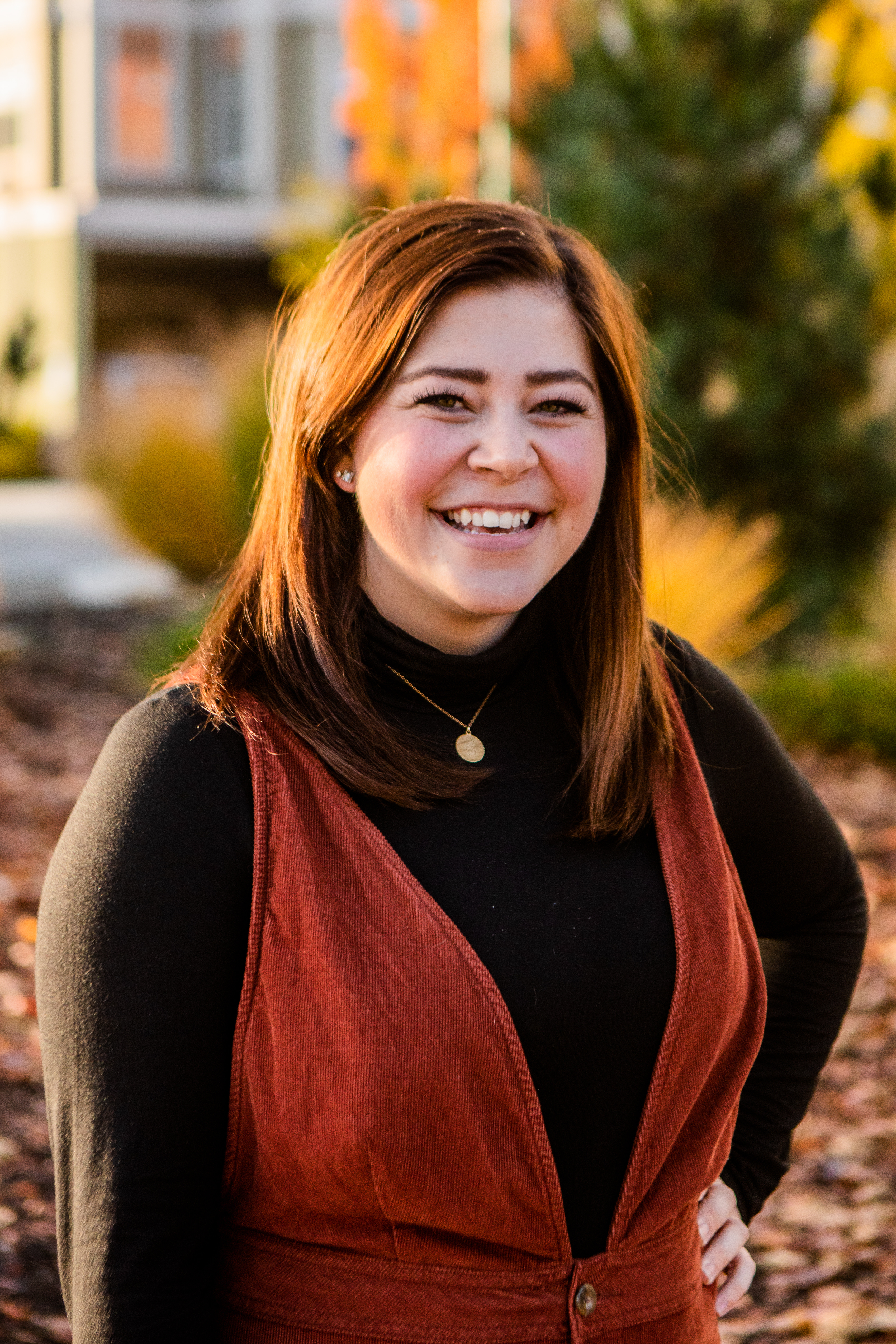 Elizabeth
Training
MC College Graduate
What drew you to hair?
"I love the transformation that takes place in the chair. With a new cut and colour you feel ready to take on the world!"
If you weren't doing hair, where would you be?
"I bet I'd be working as a nanny or in early childhood education."
A little about me: 
"I love to travel and experience new cultures and garner inspiration from hair trends in Europe and South America. I am also the youngest of 8 children, and an auntie to 20 nieces and nephews."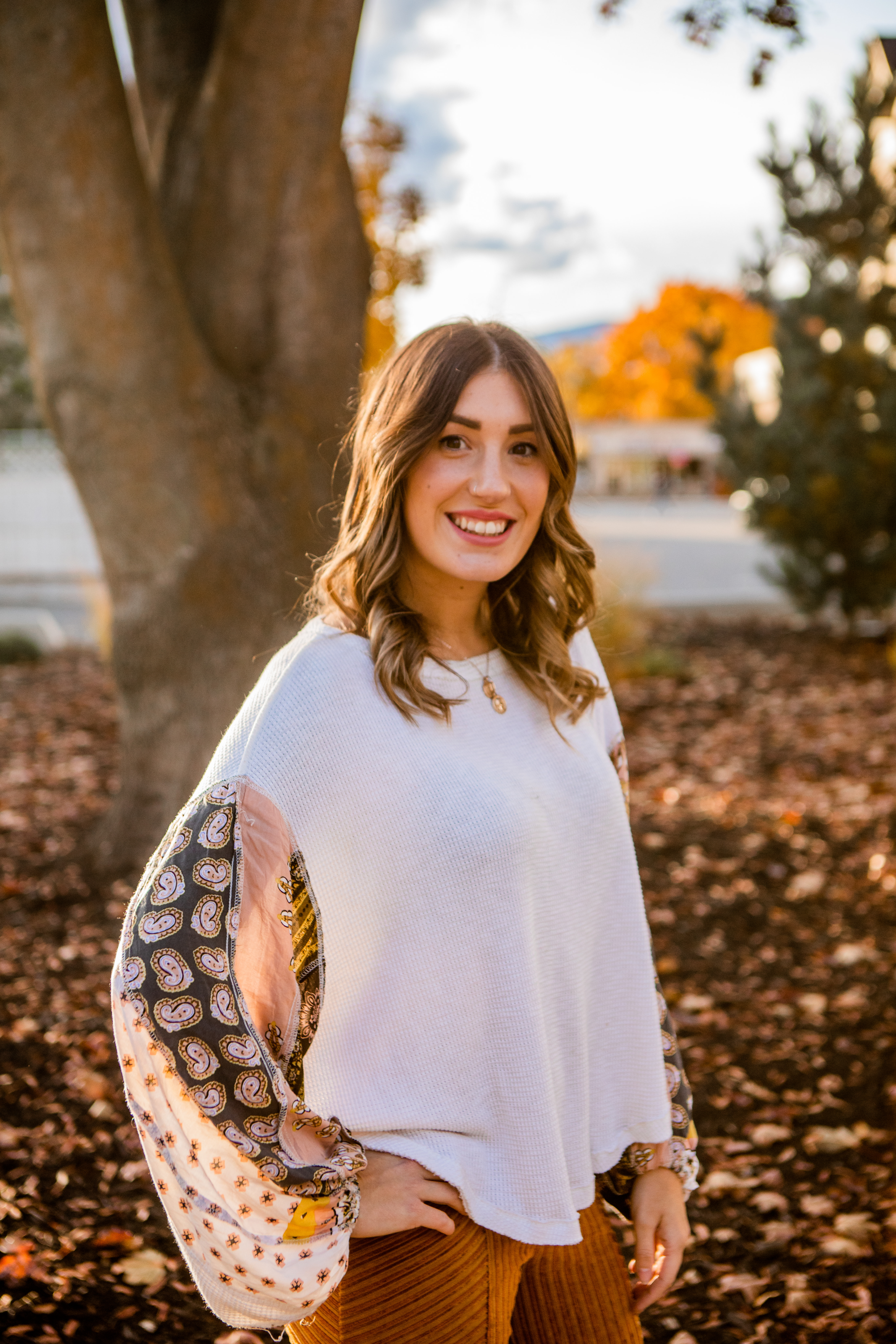 Ashley
"My favourite thing about hair  is the amazing transformation it can undertake. You can have the opportunity to become someone different in just an hour or two. In a way your hair embodies a lot of your own spirit – and you can have the choice to project to others who you want to be, or who you've become."
Advanced Training
Apprenticing at Fringe:Hair since January 2016
What drew you to hair?
"I was drawn to the hair industry when I saw the incredible work dynamic at fringe. It's so fun to be able to really enjoy your job, and the people who work around you. I'm so thankful to be a part of this incredible work family."
Children?
"Yes! I've got three kiddos. They're crazy and messy and smart and silly and more perfect than I could have hoped for. (Except for on the days when they aren't ;))"
If you weren't doing hair, where would you be?
"If I wasn't  involved with hair, I'd like to think I'd be a traveller of the world and discoverer of lost fortunes… But honestly, I would probably be doing a load of laundry or dishes at home!!"