Davines
Davines features a wonderful variety of zero-impact products including shampoo, conditioner, treatment, styling, and face & body. Please visit fringe:hair to discover how great it feels to use sustainable products in your beauty regime.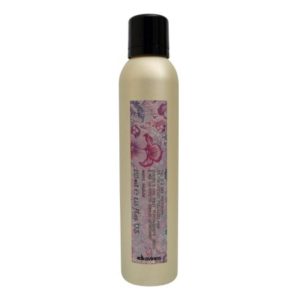 Featured Product:
This Is A Dry Texturizer
WHAT:  A weightless product that adds texture to your hair with a natural effect.
WHO:  Any hair type.
WHEN: If you are looking to add instant texture and body to hair.
HOW: Apply to dry hair from roots to ends, lifting section by section to achieve equal distribution.
Lauren's Stylist Pick:
"I love Davines' Dry Texturizer because it gives the hair good body and texture without weighing it down. It can be layered for a stronger effect and leaves a matte finish. Dry Texturizer is a great finishing product for anyone that loves volume and fullness but doesn't like the feeling of heavy product in their hair."