Bumble & Bumble
Bumble & bumble top sellers include Hairdresser's Invisible Oil, thickening, surf, primers and pret-a-powder. Stop by fringe:hair to discover the perfect products for your hair.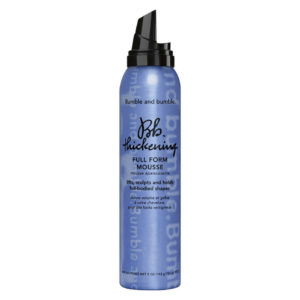 Featured Product:
Thickening Full Form Mousse
WHAT: A creamy mousse, for incredible amounts of volume and hold.
WHO:  Most hair types
WHEN:  After any Bumble and Bumble hair primer.
HOW: Shake well. Apply to damp, towel dried hair from roots to ends and blowdry.
Amy's Stylist Pick:
"I love Thickening Full Form Mousse because it creates a lot of volume and hold. It's a product that delivers what it promises. It's good for almost every hair type. I would call it a staple for any volume junky."